Visting Old Sturbridge Village
September 15, 2012

They were having a very modest "agricultural exhibit" today.

Nice young pair of Brown Swiss oxen. It used to be OSV was quite a stickler for using "mutt" animals common in the 1830s, but budgets these days they're not so fussy. They also now team up with a rare breeds conservancy.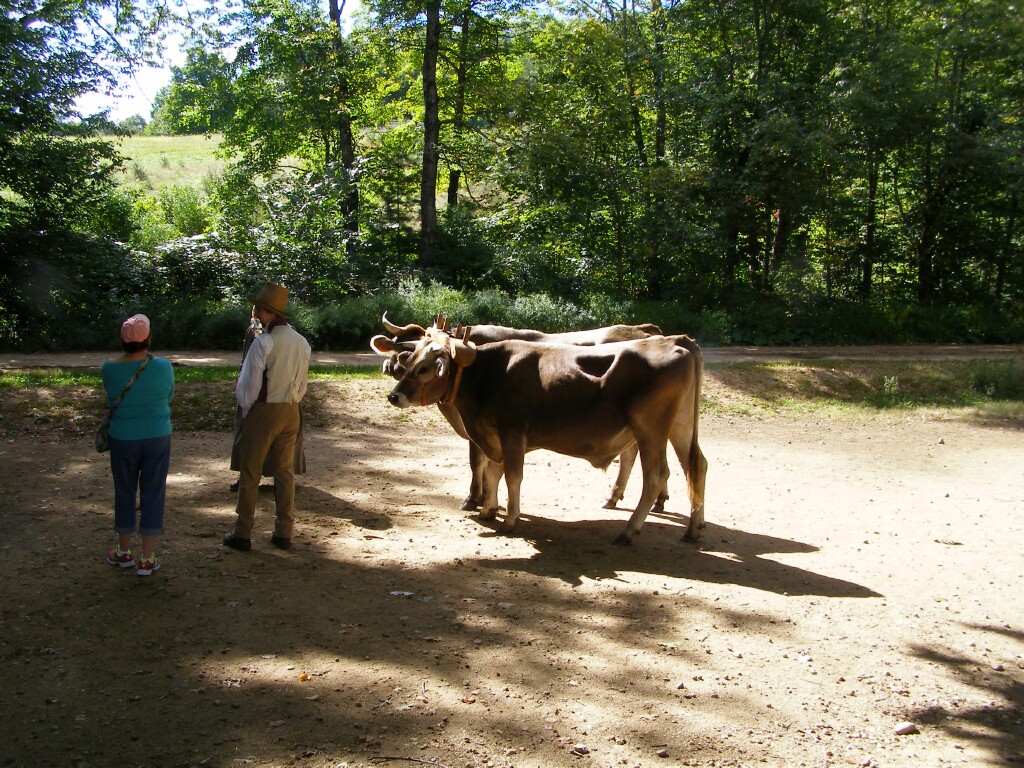 Beautiful Devons -- they would have certainly been around in the 1830s, but most farmers wouldn't have owned purebreds like these.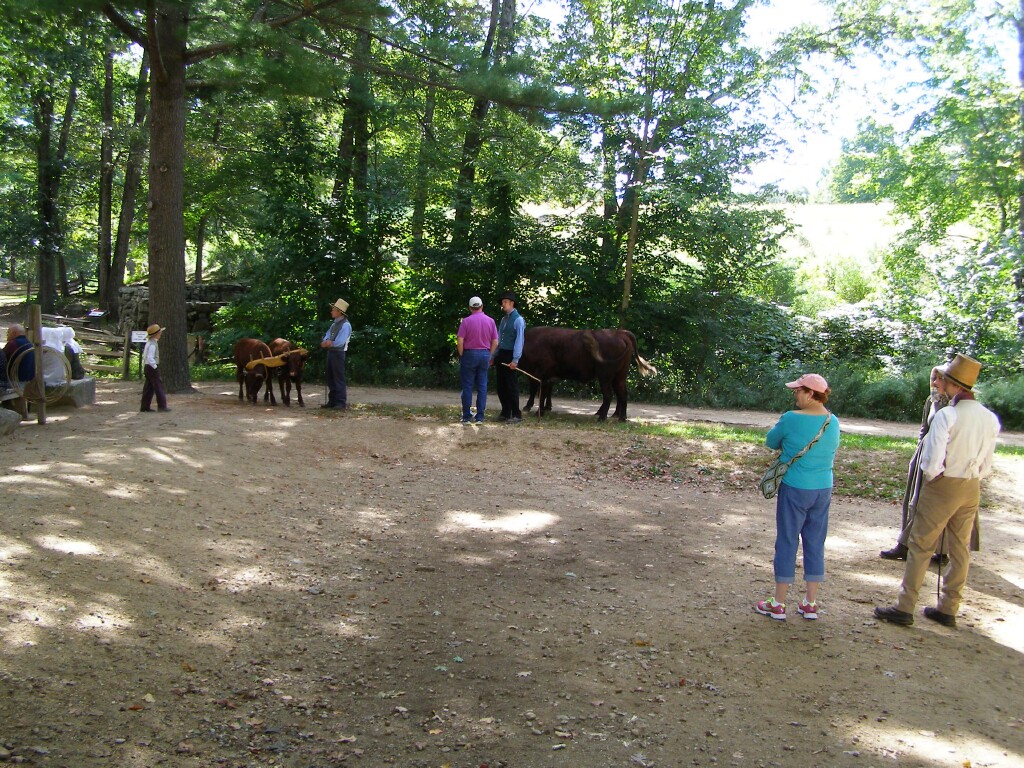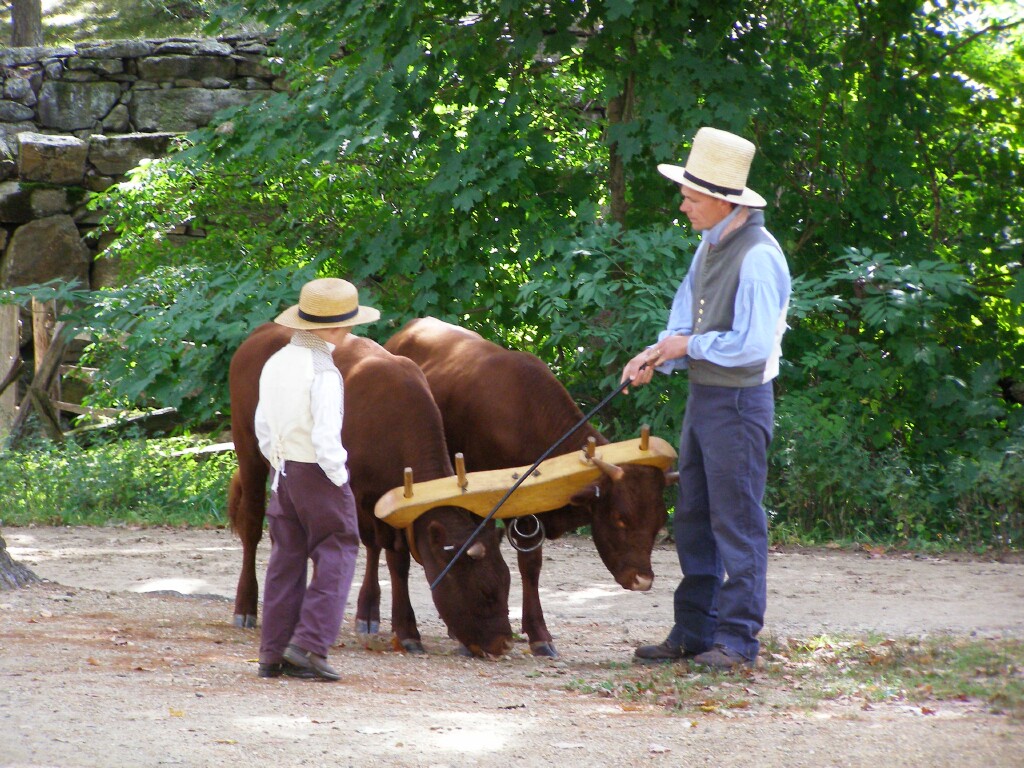 A nice pair of Randalls Linebacks -- this is a "landrace" breed that is considered the last of the pre-1850 New England native cattle. The Randall Linebacks can be traced back with certainity to 1912, when the Randalls bought a Vermont farm and maintained this distinctive herd by a father and son until 1985. Other farms converted to more common standard pure breeds.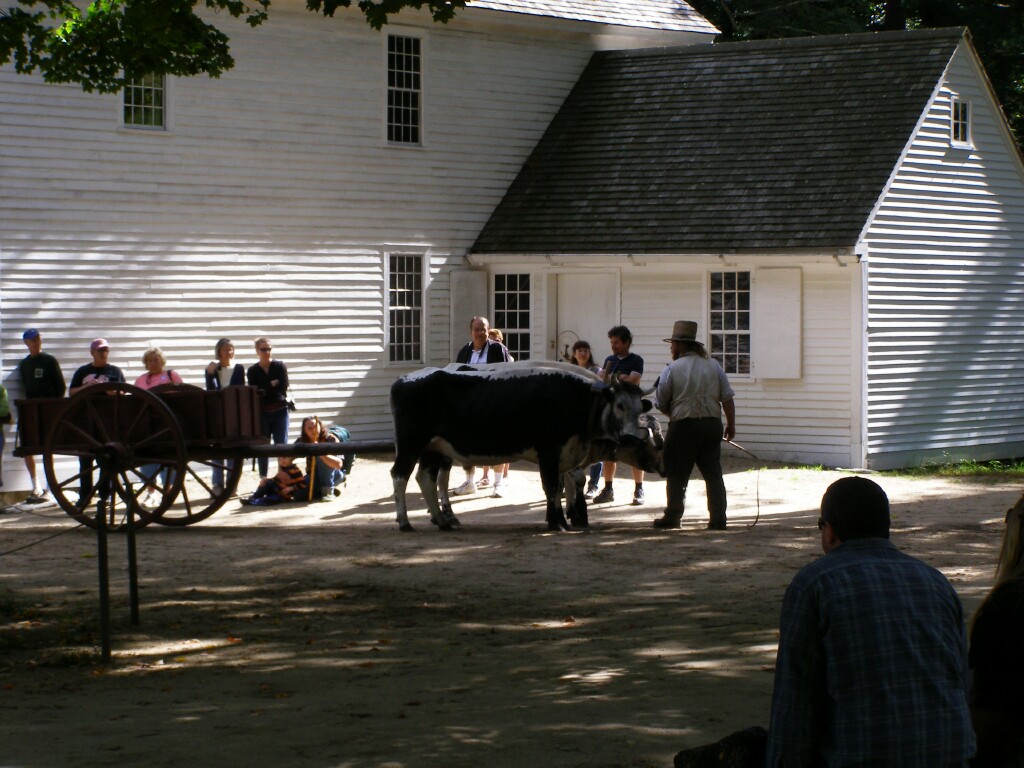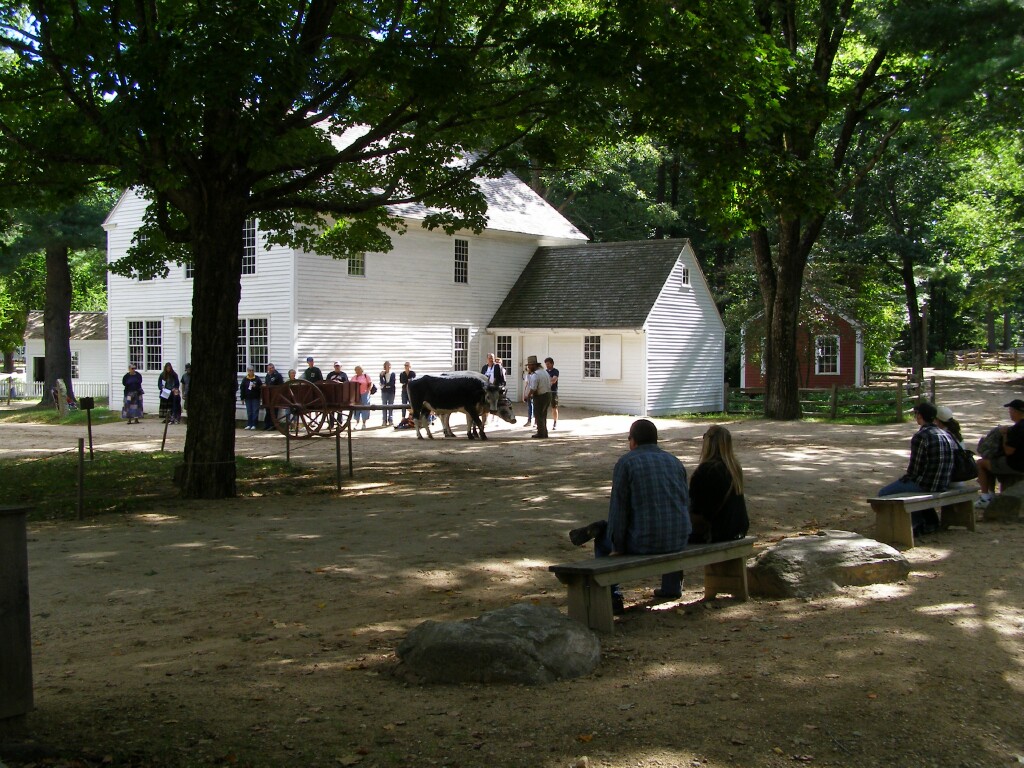 The garden at Freeman Farm has been allowed to be fallow for two years. Next year they will move the garden back here.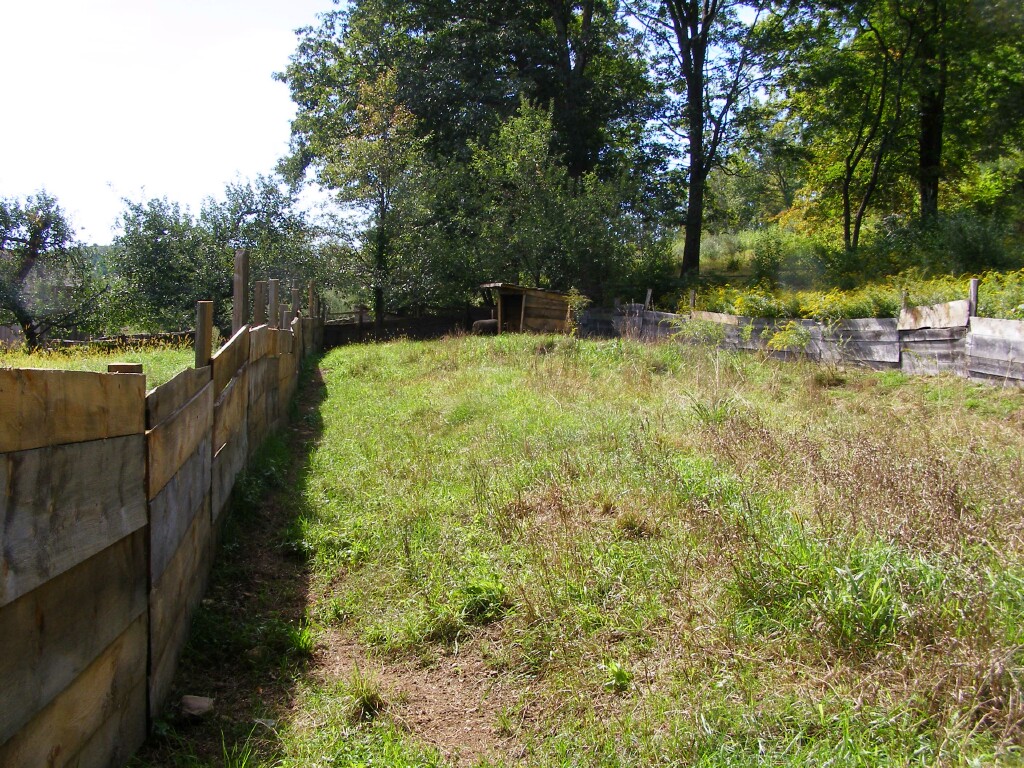 I know there used to raspberry plants up here. I assume the sheep pen is just part of the fallowing process.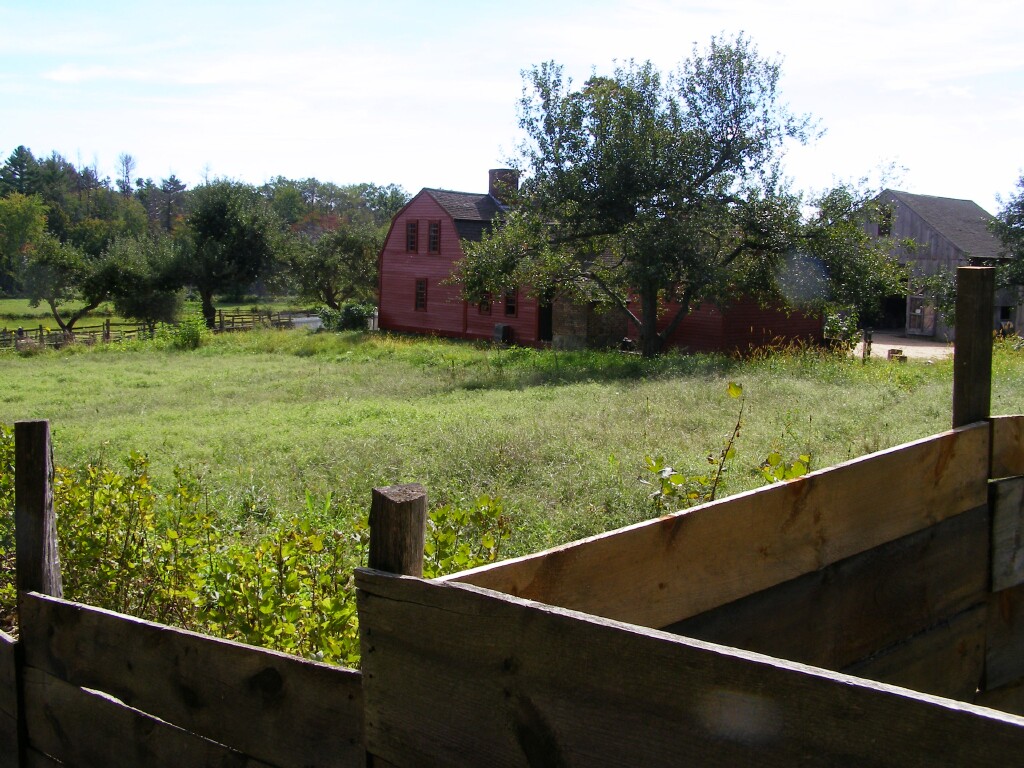 This would be an awesome shot...if it wasn't for the dying maple tree :(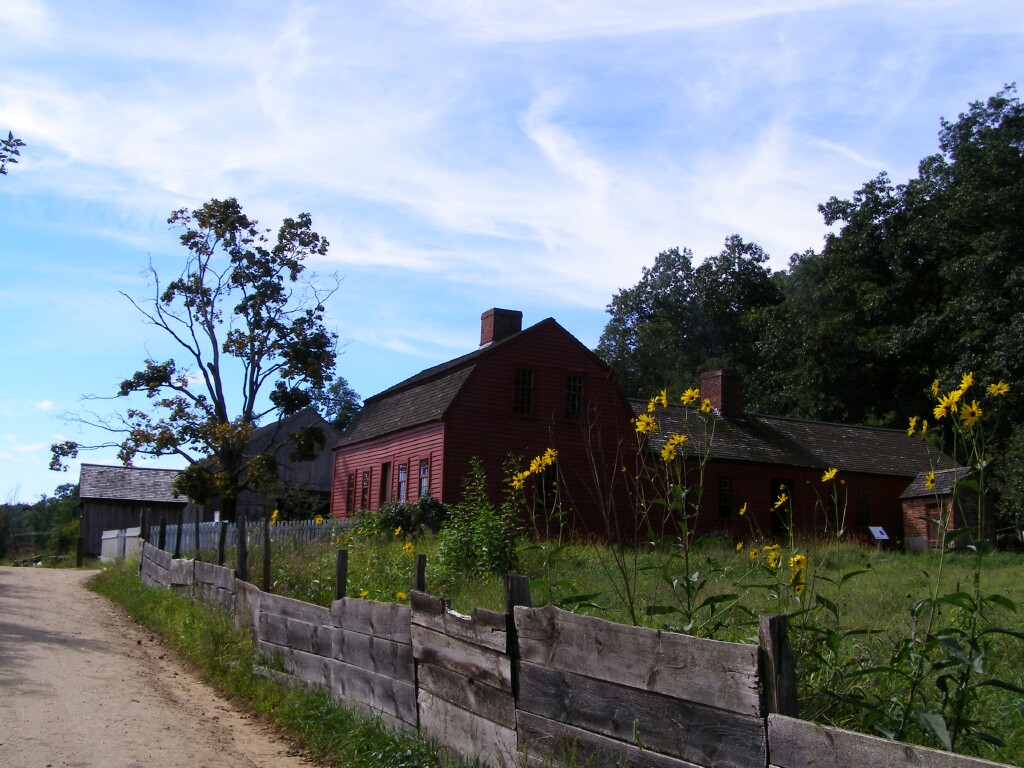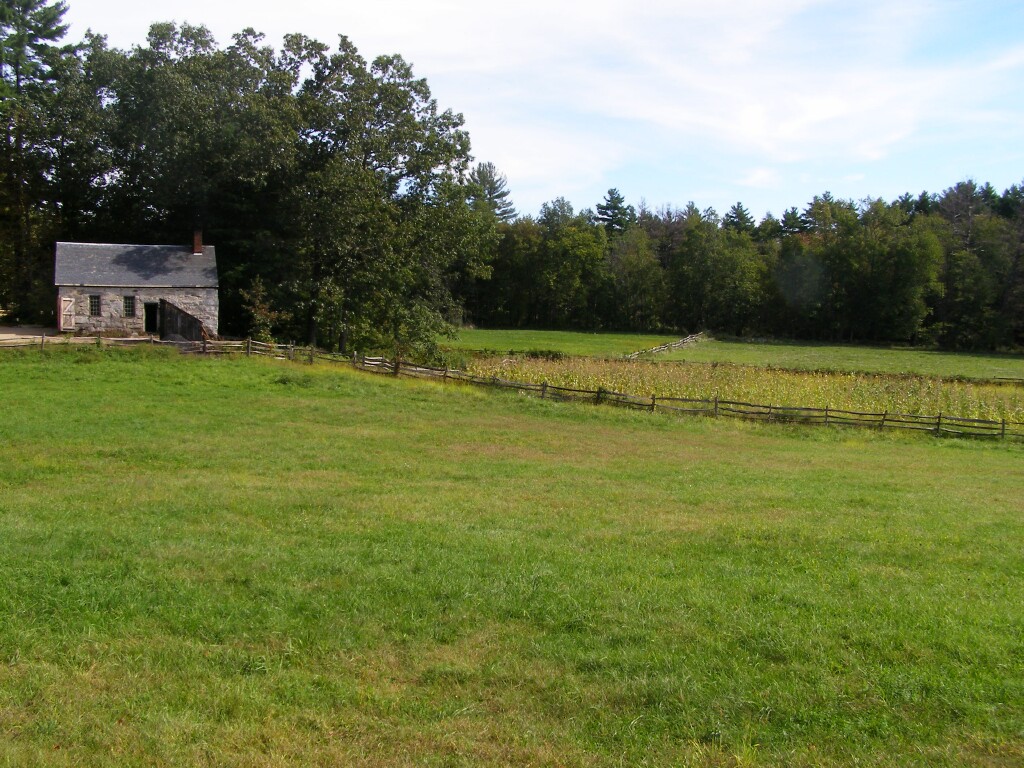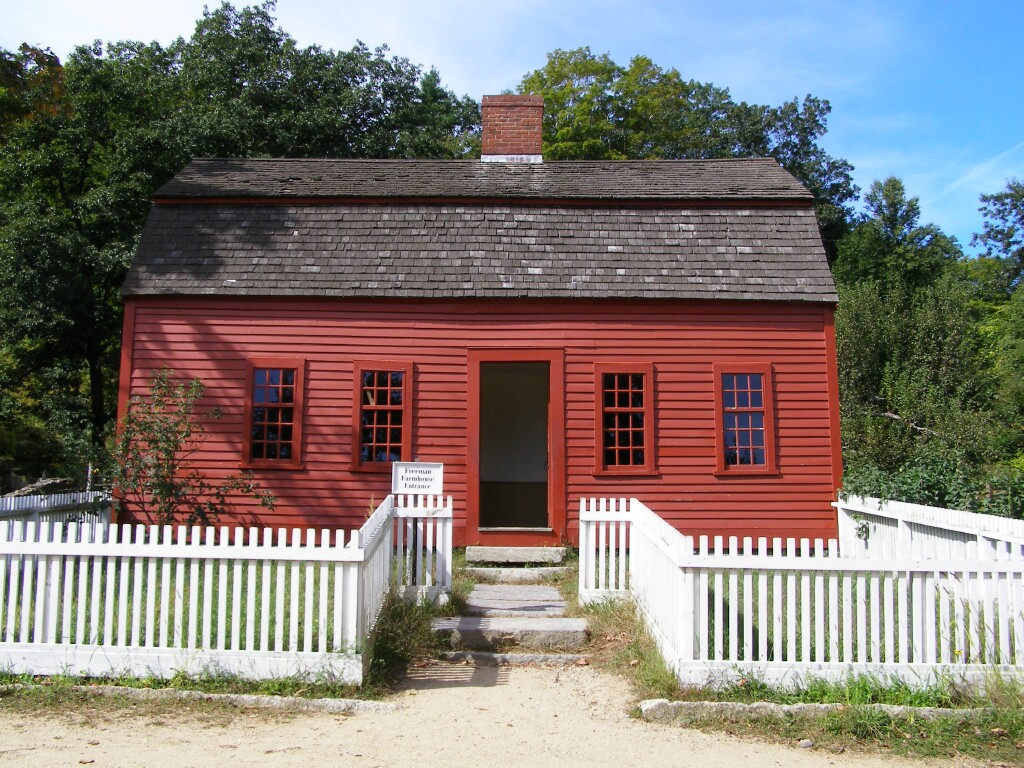 Toys in the Freeman Farm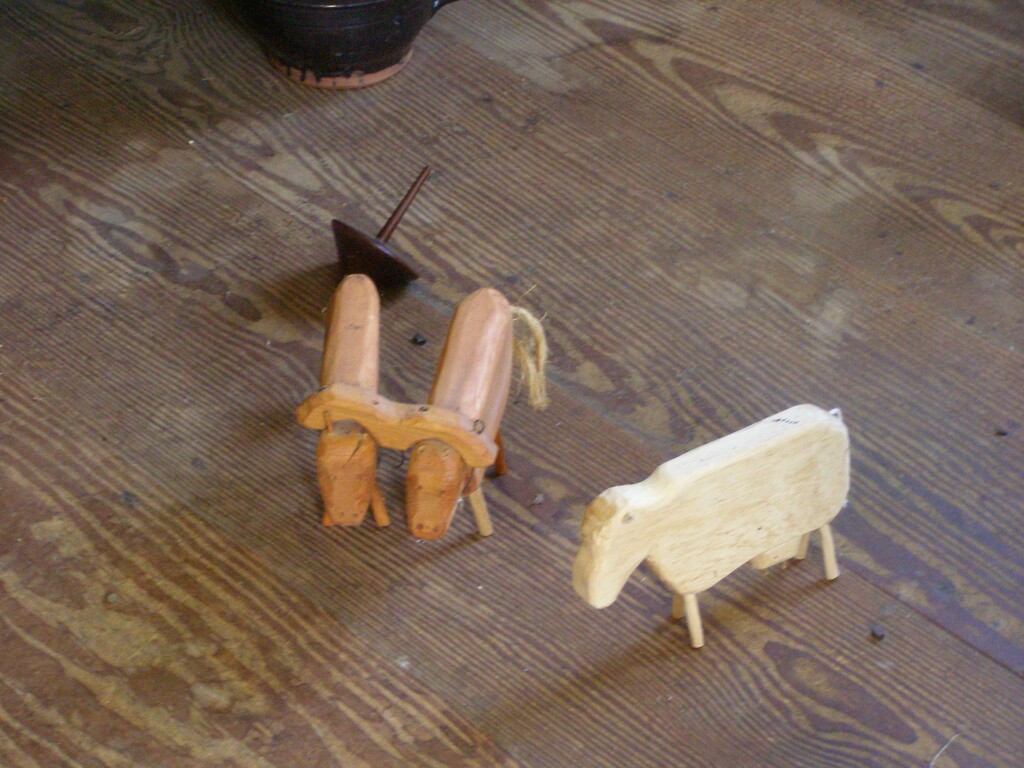 Inadvertent selfie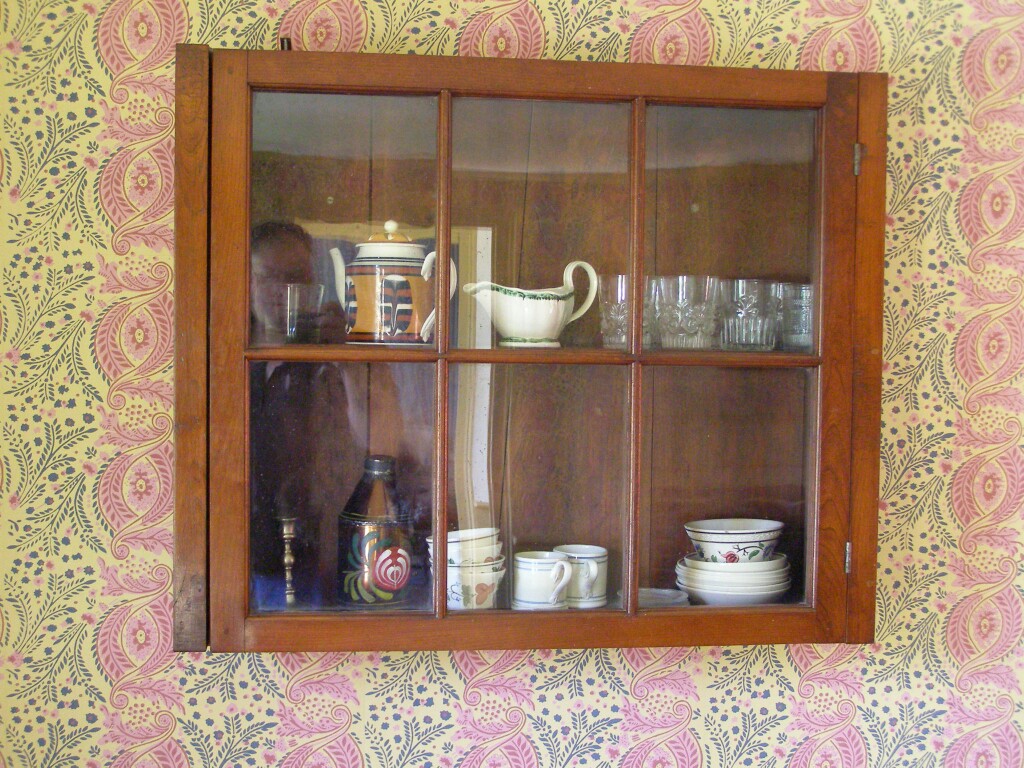 Would you like some flies with your cheese pudding?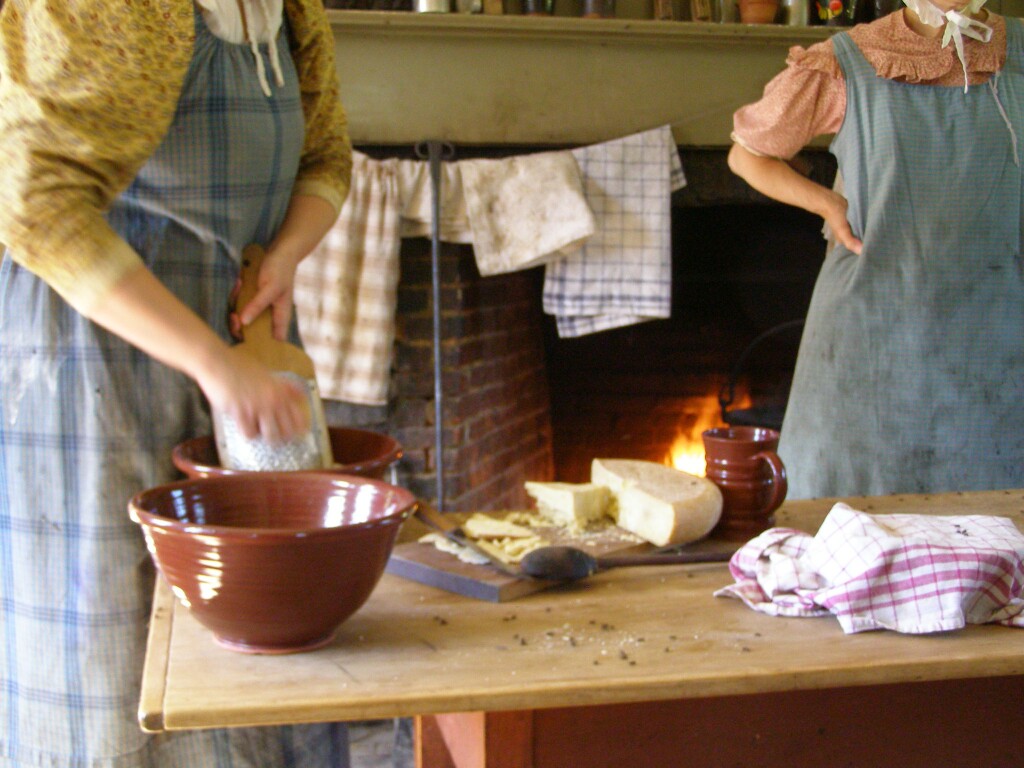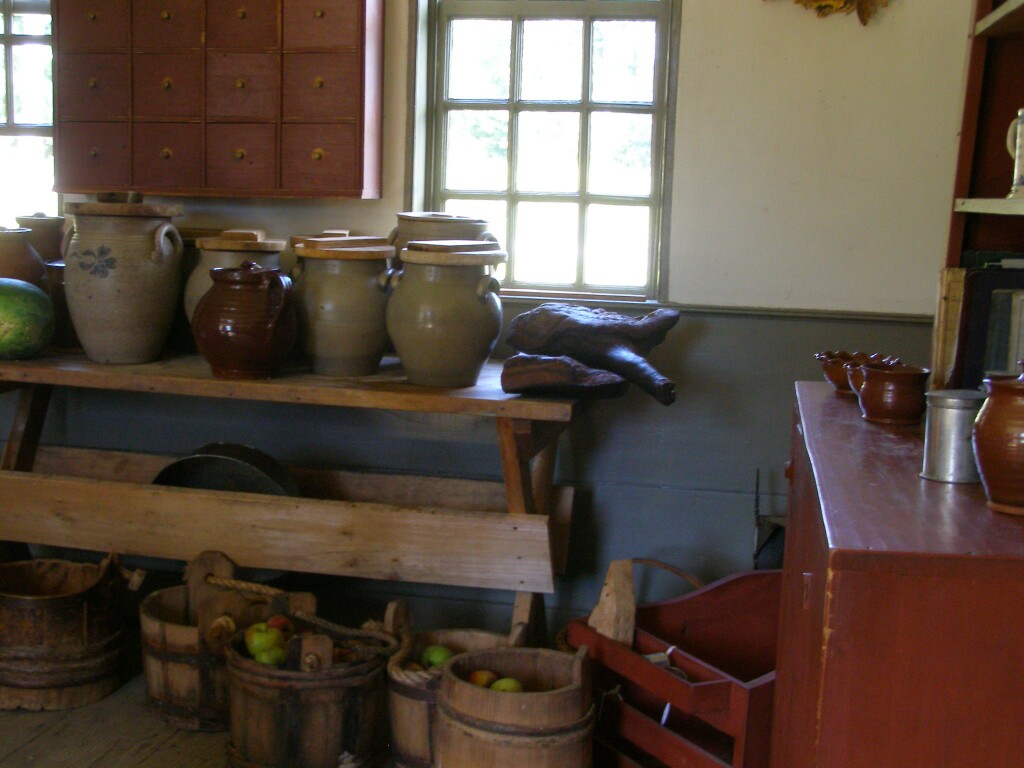 I want to put up some poles like these to dry my herbs, etc. on.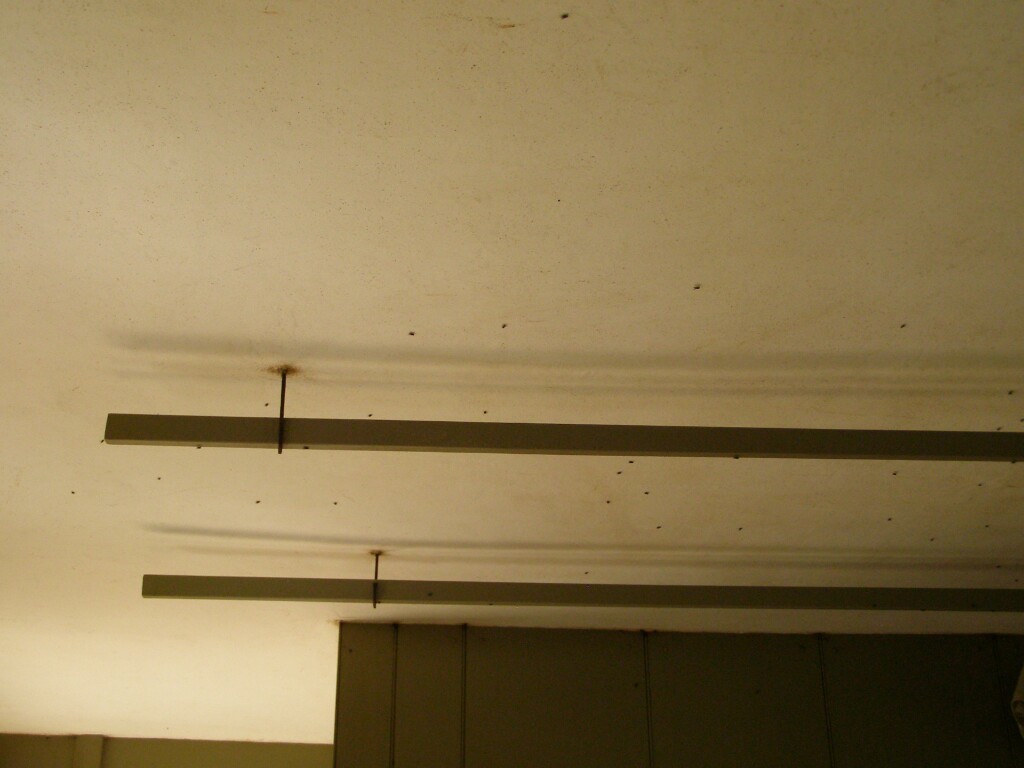 Stupid ideas I should not have to see to think of...must remember to label my herbs in a week or two when I harvest them ahead of frost!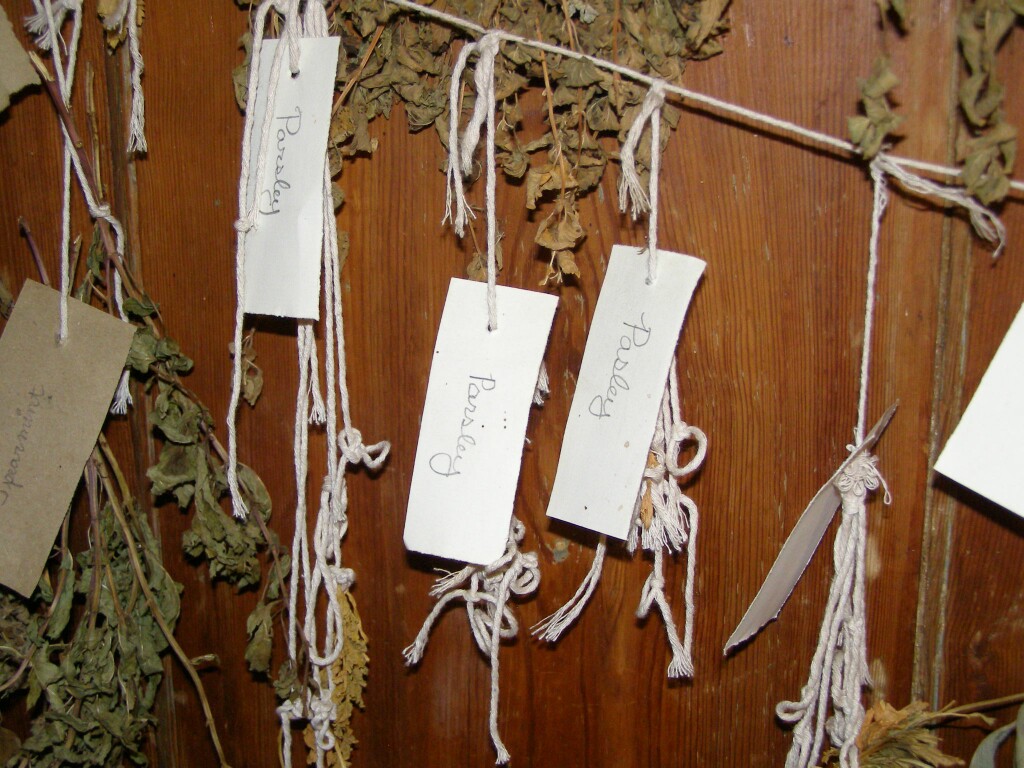 And the current garden.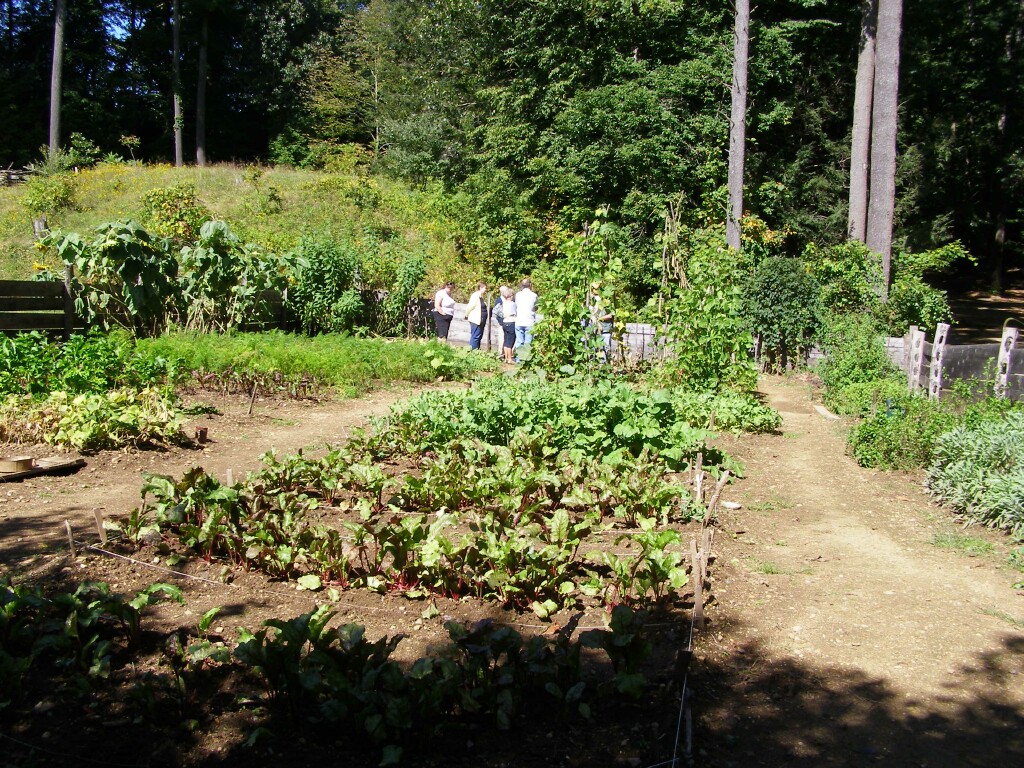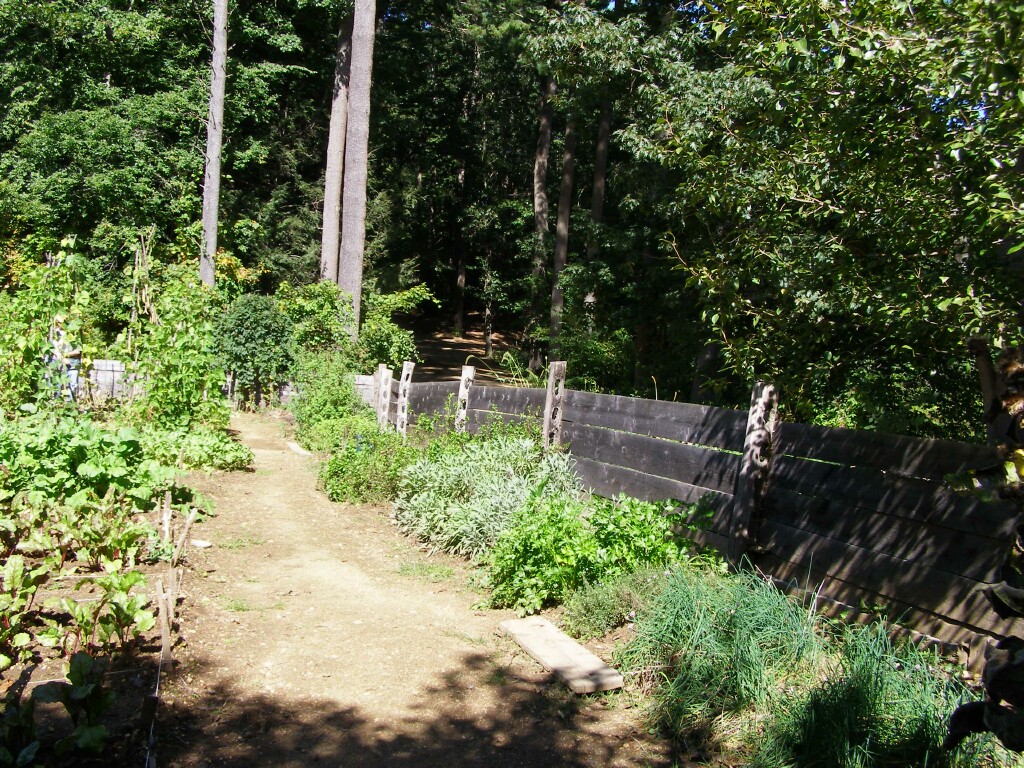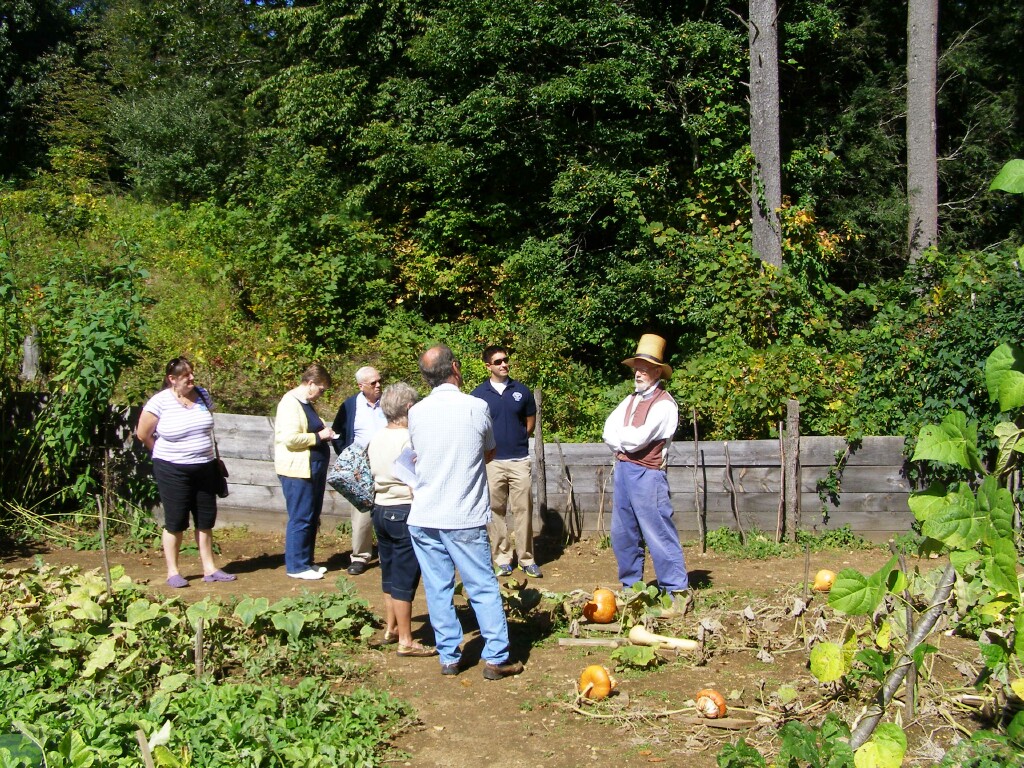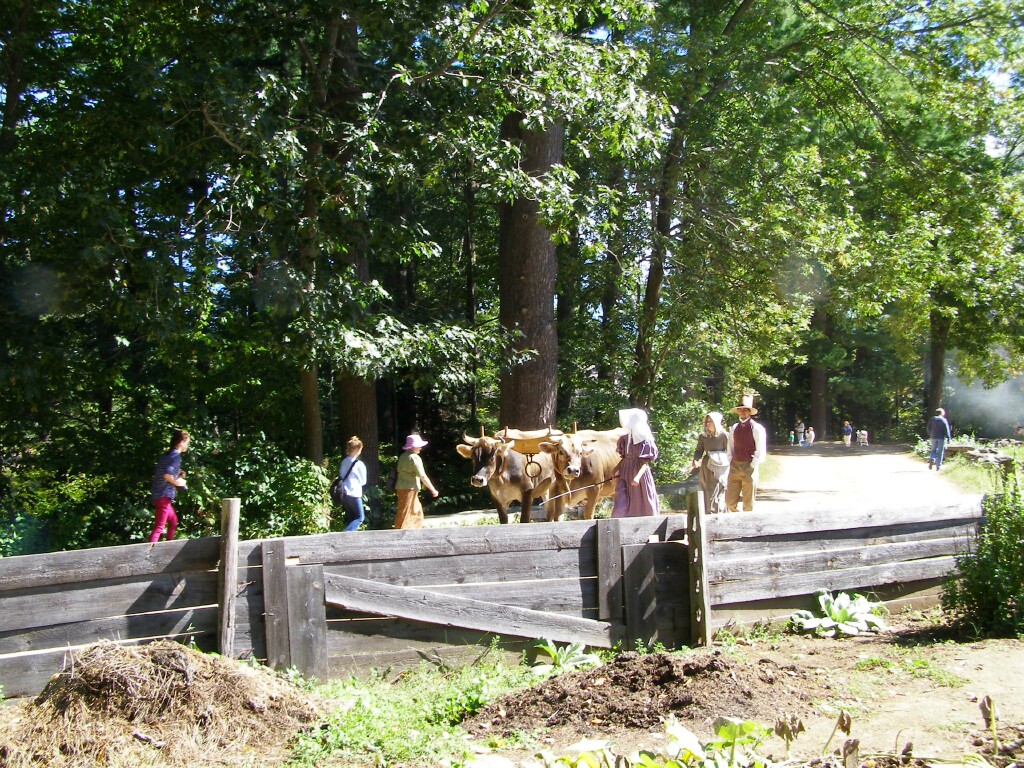 In the meetinghouse they were having an exhibit as you'd find at a fair then -- or today. Though I'm sure it was larger back in the day!

Fridges? We don't need no stinkin' fridges.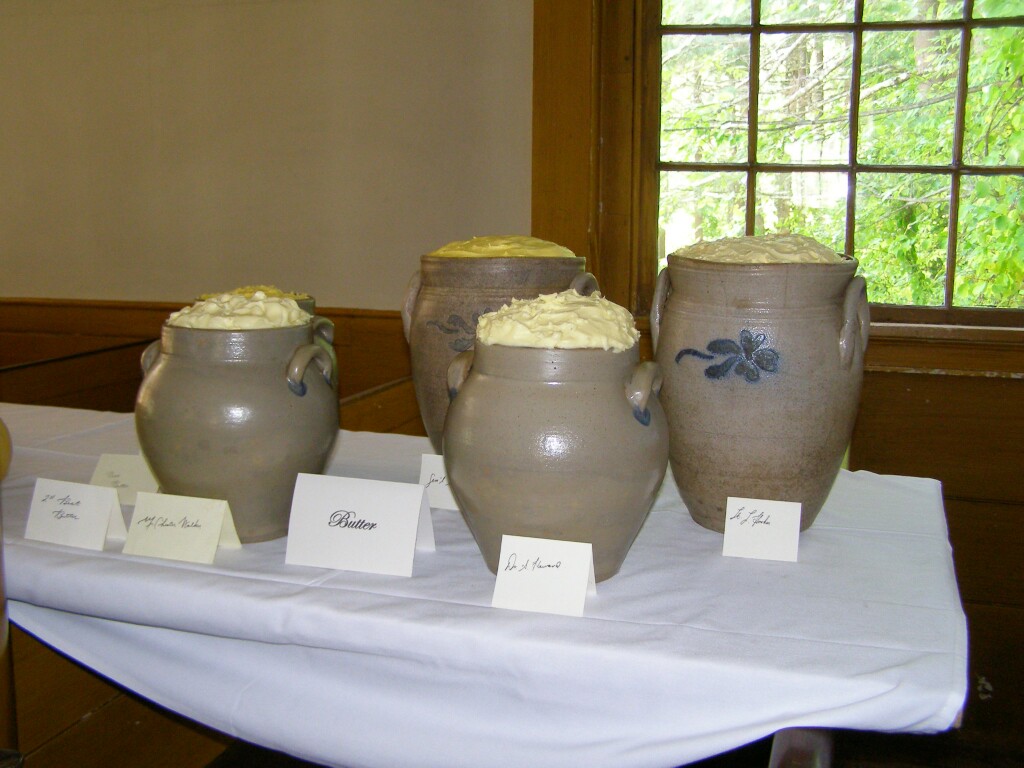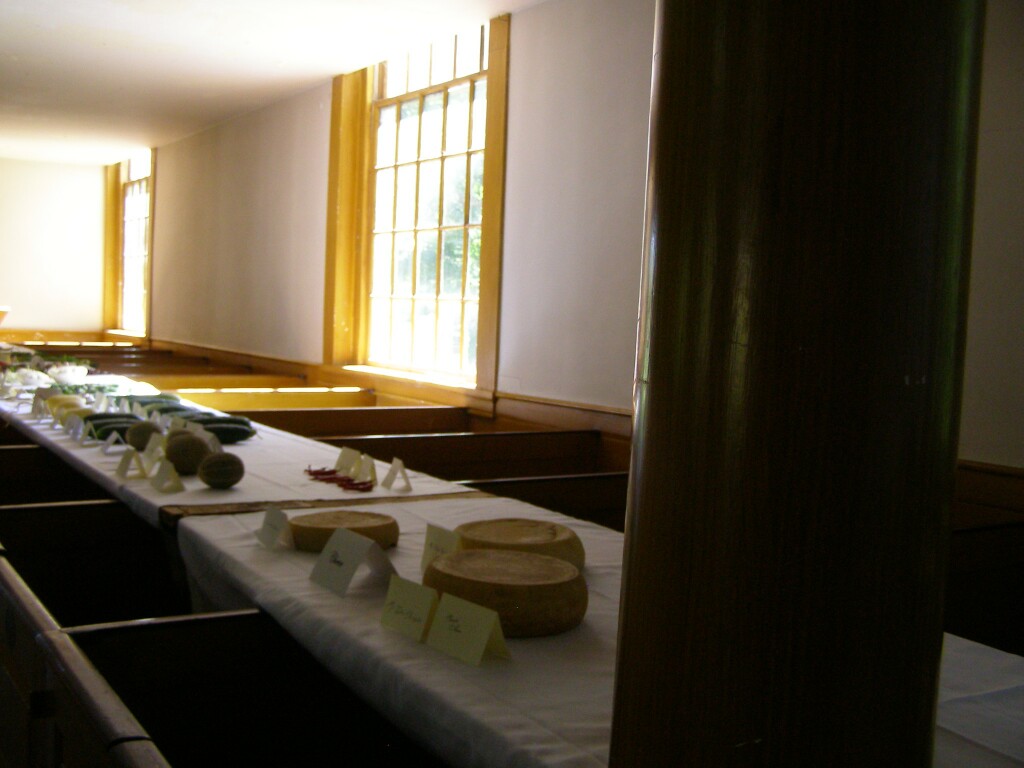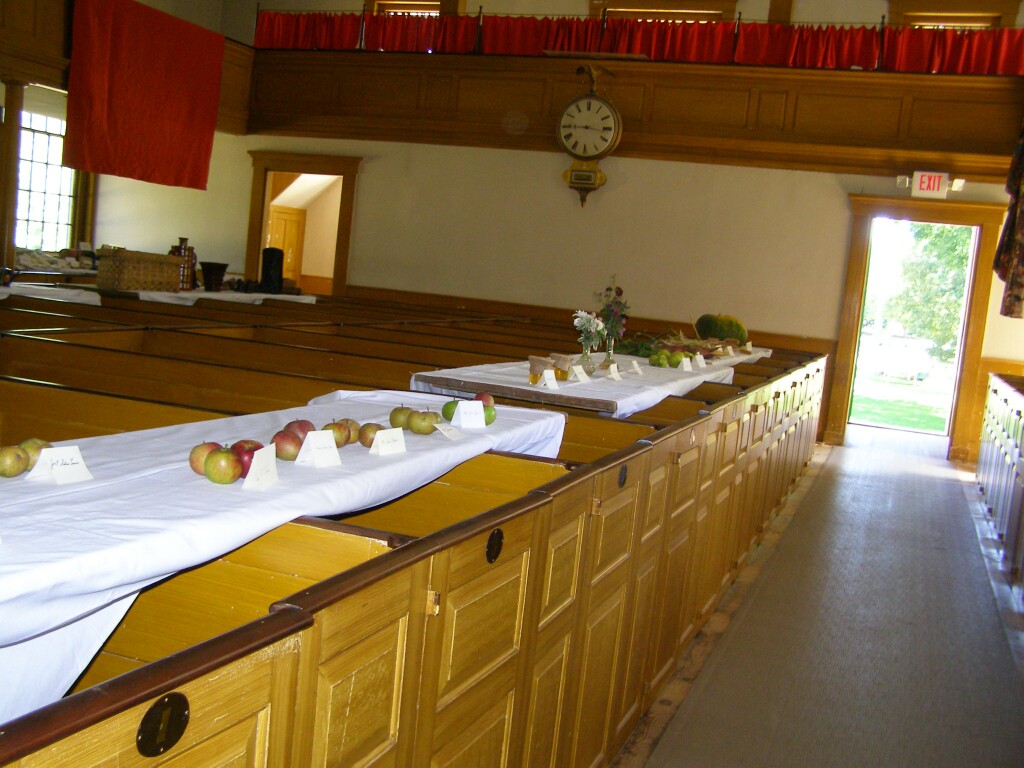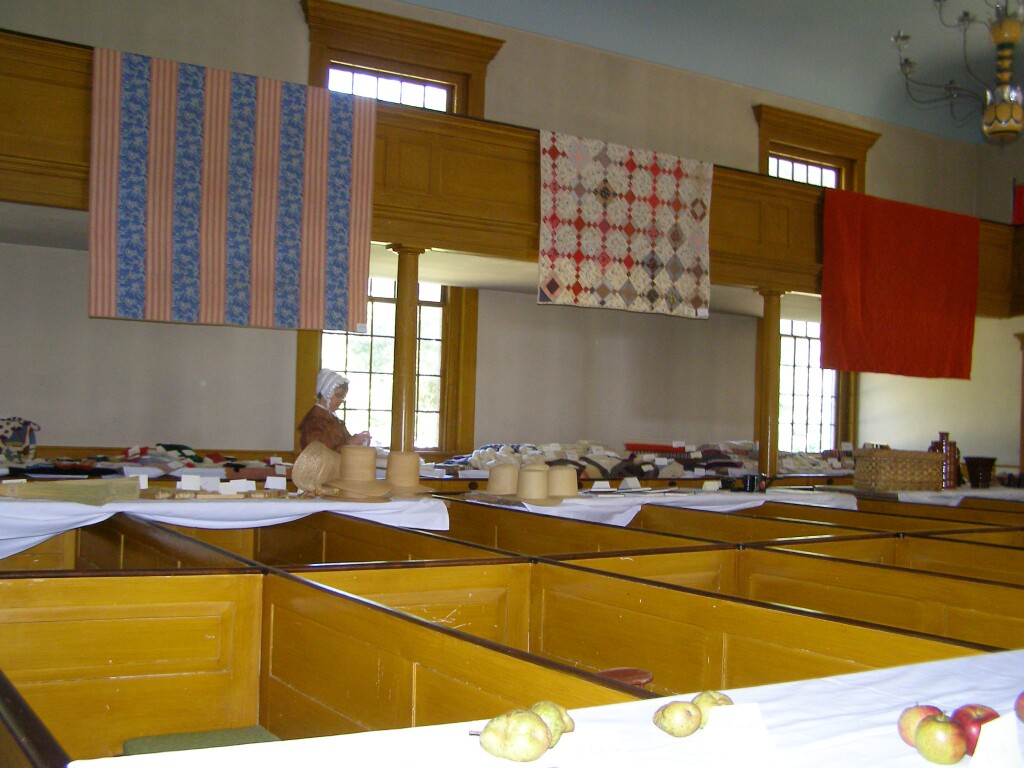 What a beautifully colored apple!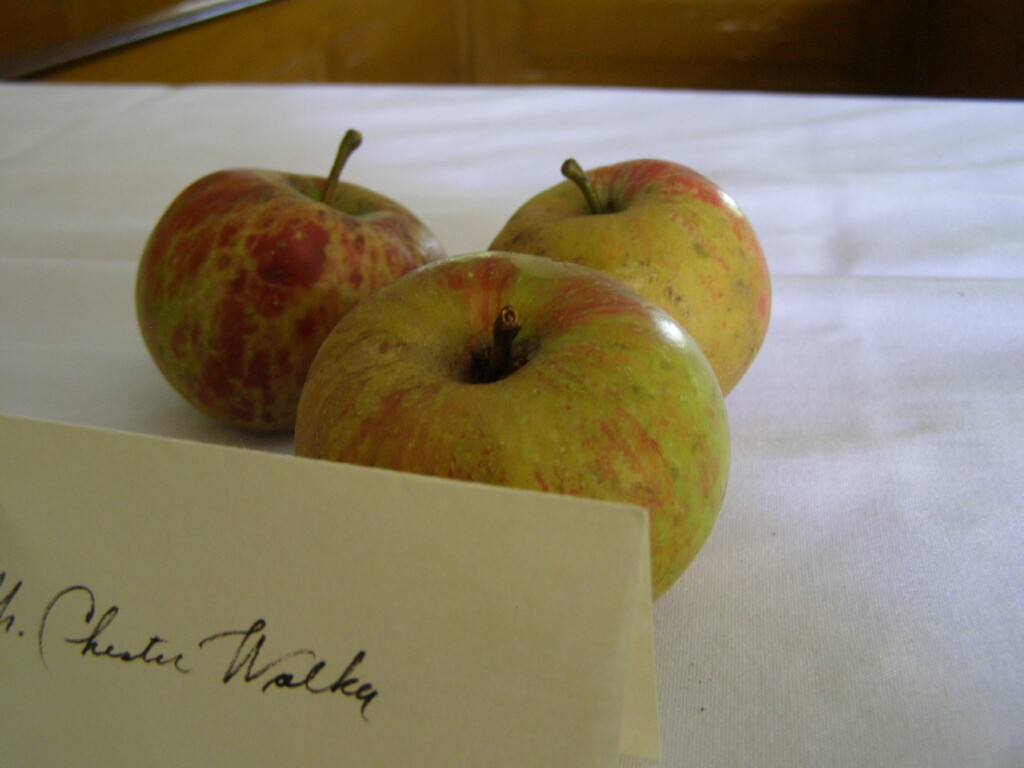 And thick carrots!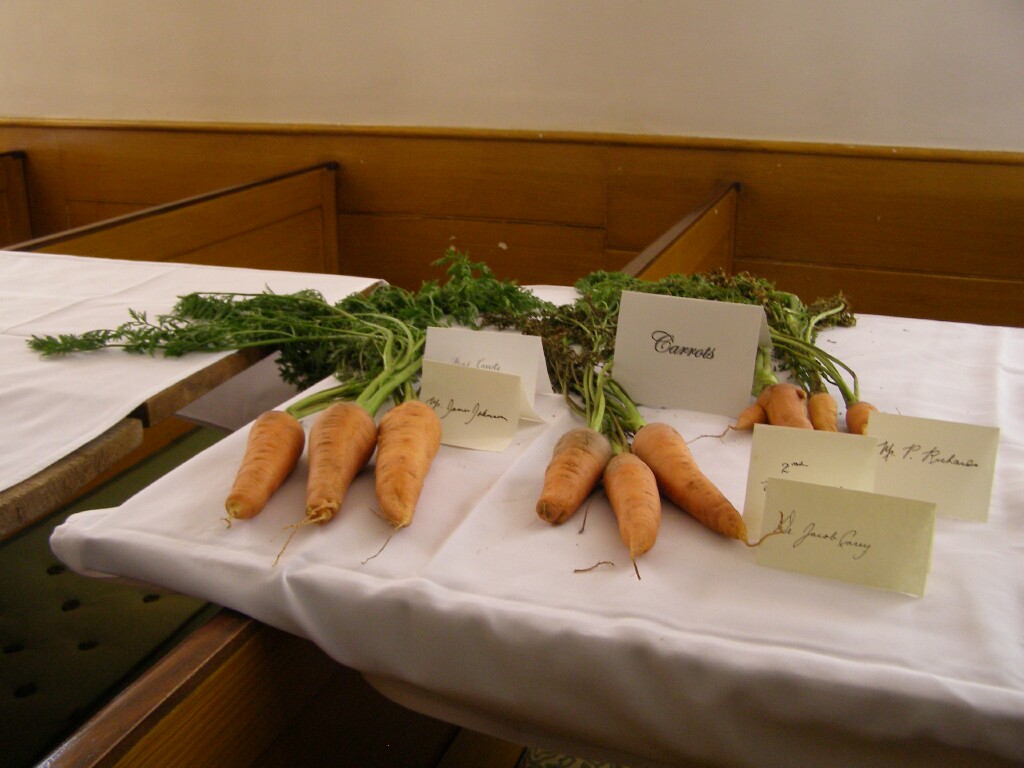 View from the Meetinghouse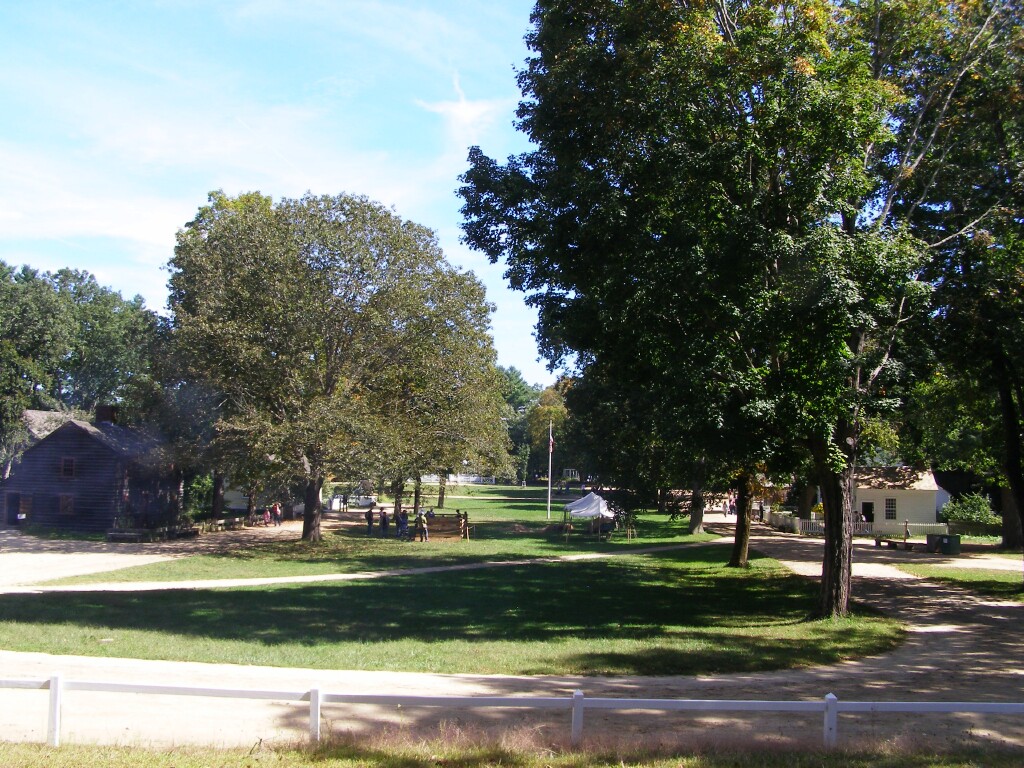 Dying wool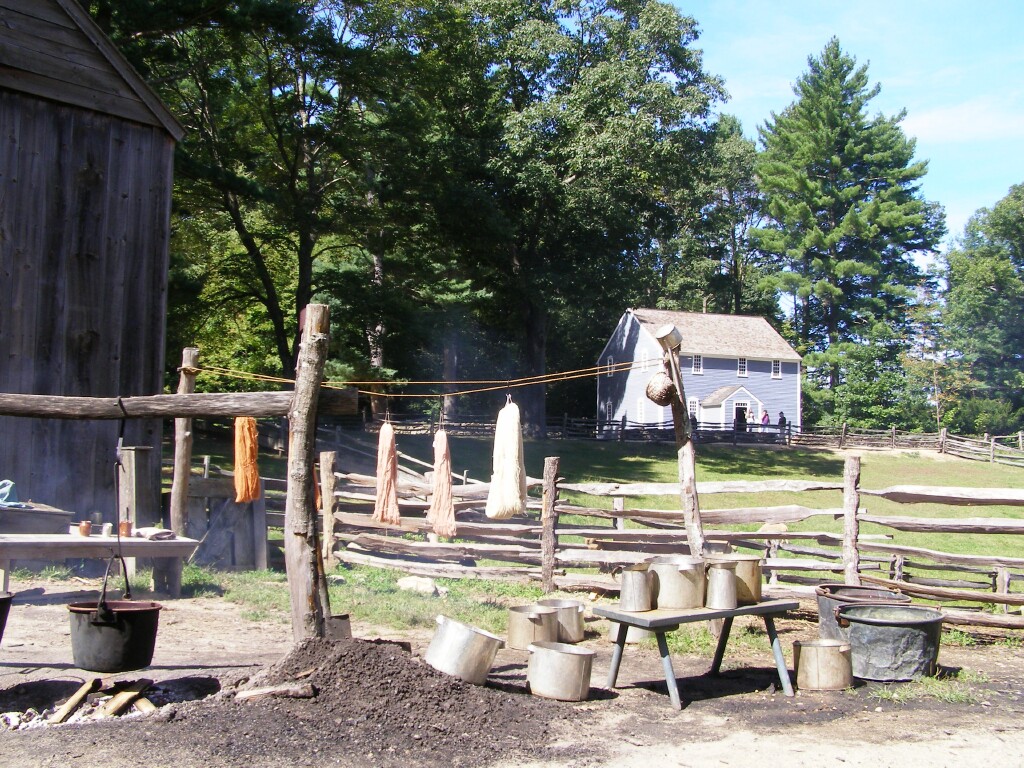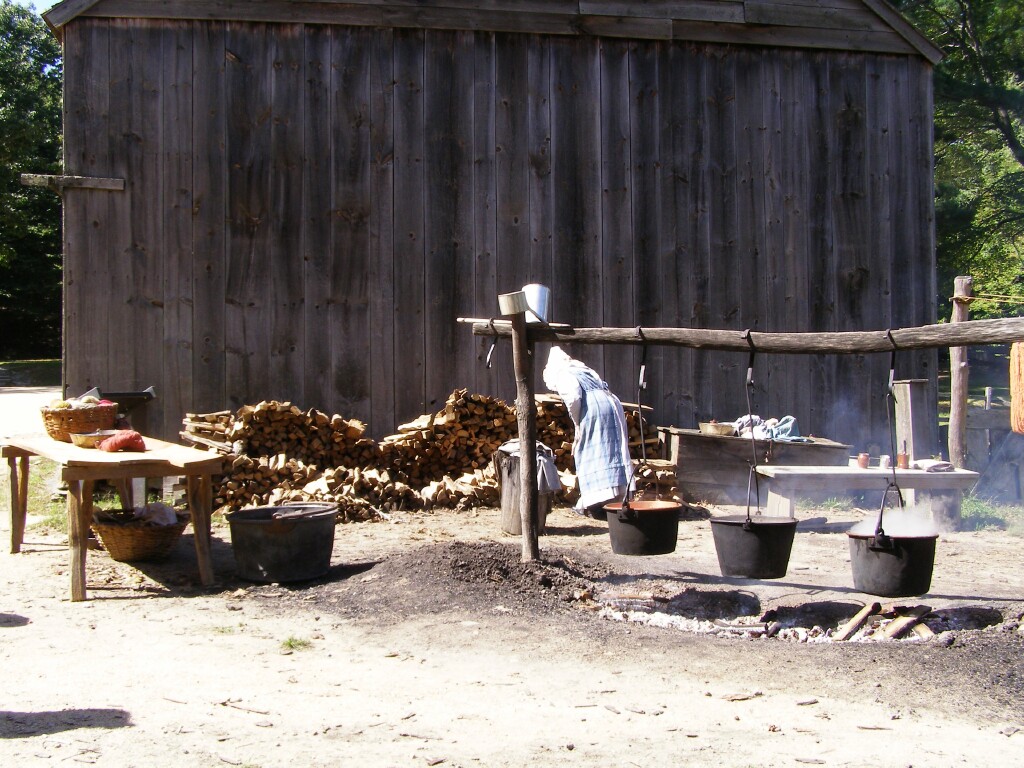 Pumpkins growing in the aspargus at the parsonage garden...just like at my house!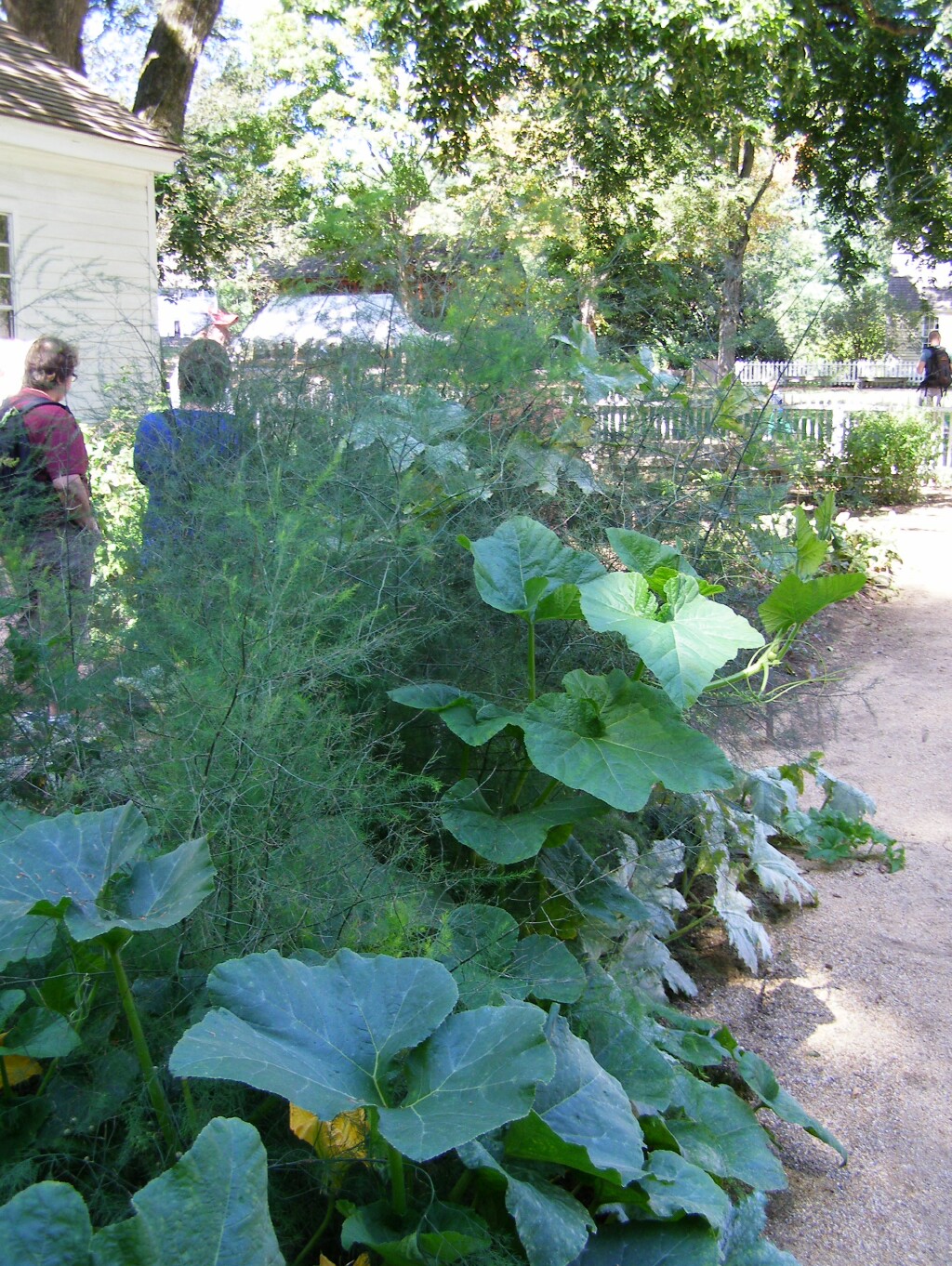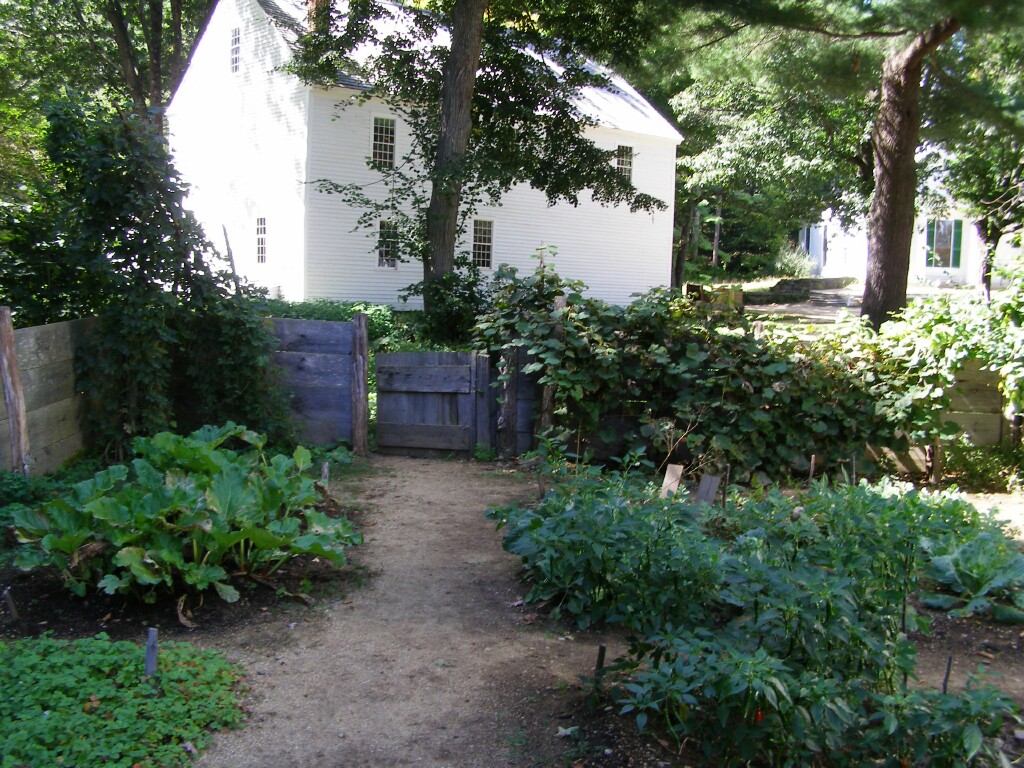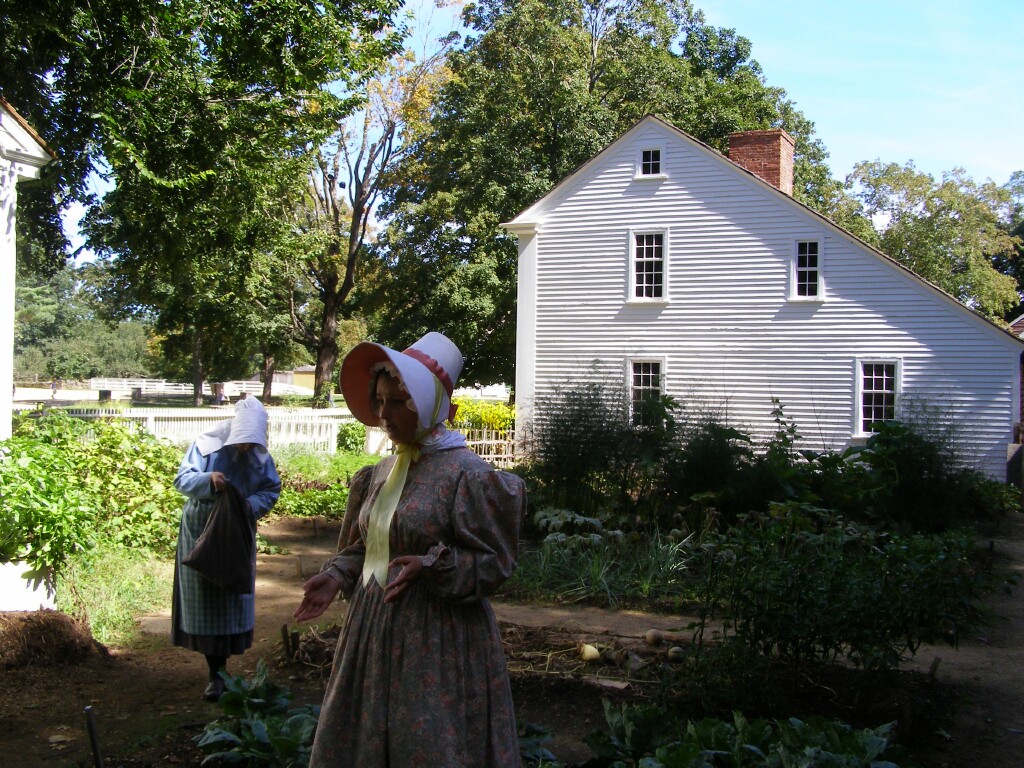 The bane of the Parsonage Garden -- OSV is now nearly 60 years old, and this Elm was probably much smaller back then...and its one of the few Elms to not have succumbed to Dutch Elm Disease. So they won't cut it, much to the consternation of the gardeners :)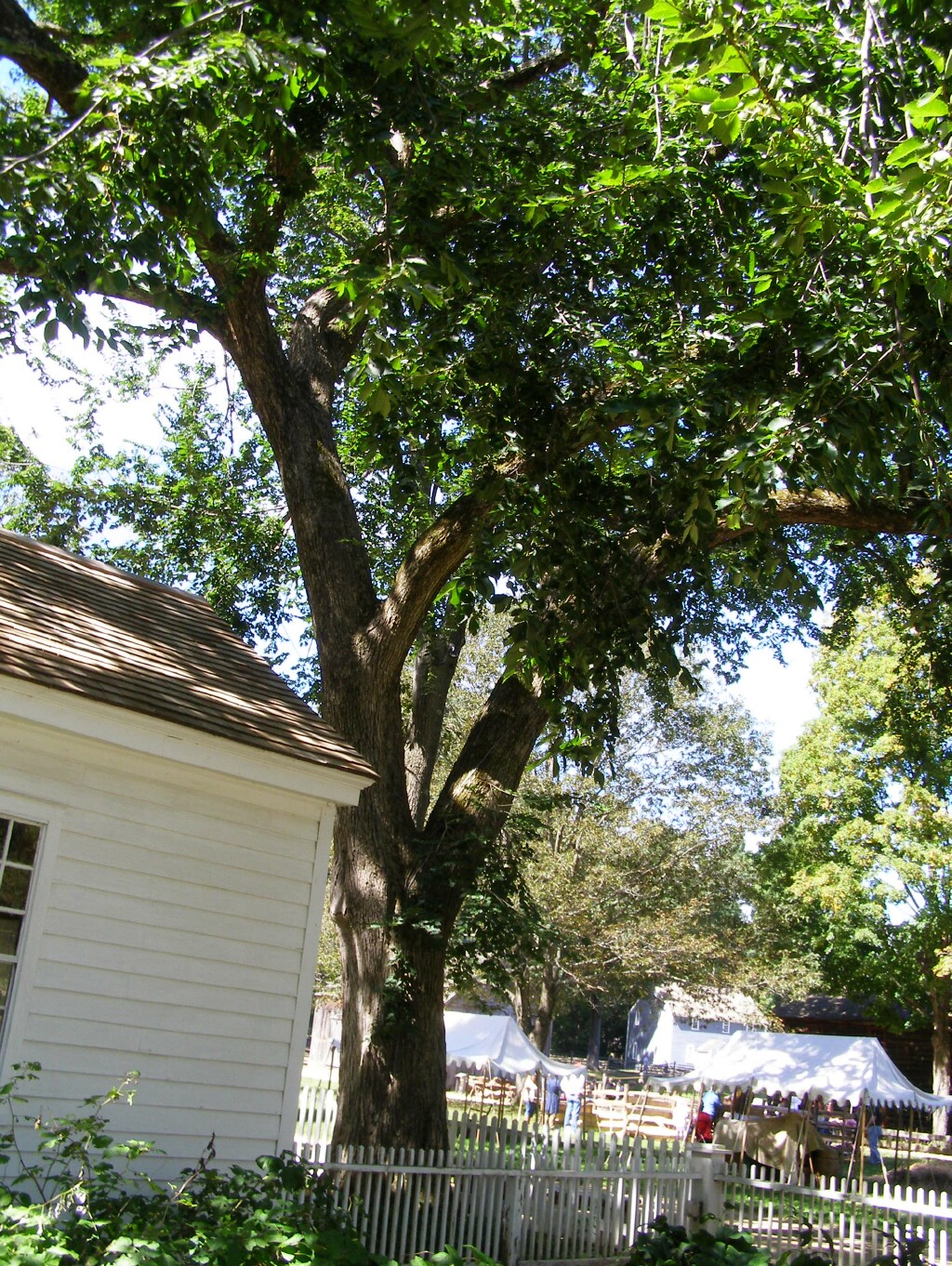 I haven't seen many elms in person.